Ultimate


Weight Loss Solutions


UNDER MEDICAL SUPERVISION



Call today: 805.444.9791
Email us: info@ultimateweightloss4me.com

After checking your BMI, take a look to see which program is right for you.
Based on your medical condition, amount of weight you desire to lose, lifestyle, and budget we can completely customize a program for you.


​Check out our Juice Plus section and become more informed about how it can help you live a healthier live, start feeling good NOW!

Try our mix of different blends you can make with OPTIFAST 800!

Bon Appetit!!!

Gourmet ​
Weight loss Coffee
in a Box!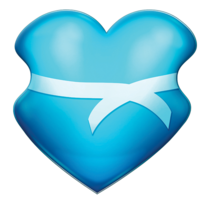 © Ultimate Weight Loss Solutions 2013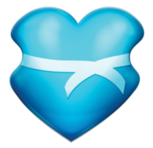 © Ultimate Weight Loss Solutions 2012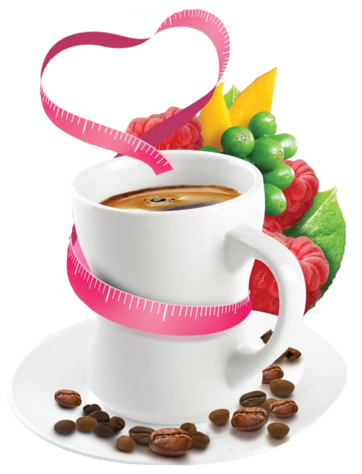 Ignite your senses with the aroma of a smooth, delicious cup of Nuvia Trim made from the finest Sumatran Arabica coffee bean. Roasted to perfection, Nuvia Trim is richly flavoured coffee containing powerful weight optimizing extracts of Green Coffee Bean (400mg - 50% Chlorogenic Acid), Raspberry Ketones (150mg), Green Tea, Ganoderma and African Mango.
News regarding the health benefits of Raspberry Ketones and Green Coffee Bean Extract is the subject of wide spread media buzz. Raspberry Ketone is a natural thermogenic compound that encourages the body to burn fat instead of storing it. And Nuvia Trim is proud to be the 1st healthy coffee to include the powerful Green Coffee Bean Extract. See for yourself the breakthrough weight loss benefits of this amazing healthy coffee. Savor and experience for yourself the tasty pleasure of Nuvia Trim today.
Raspberry ketone
is a natural thermogenic compound that encourages the body to burn fat instead of storing it. To get the same amount of ketone in one serving of our Nuvia Trim, you would need to eat 90 lbs of raspberries!
Green (unroasted) Coffee Bean

contains a high level of Chlorogenic Acid. Chlorogenic Acid has been shown to slow the release of glucose levels into the blood stream and support healthy liver function. However, chlorogenic acid is largely destroyed during the roasting process. Nuvia Trim is proud to be the 1st healthy coffee to include the powerful Green Coffee Bean extract. Finally, you can get all the natural goodness of the Green Coffee Bean in a delicious healthy cup.
Serving Instructions: For best results, drink 30 minutes before meal. Add 1 packet to 5-8 ounces of hot purified water and stir. Add creamer and low glycemic sweetener to taste. Use less water for a bolder, expresso-like taste. Makes great iced coffee too. Some super food extracts are not water soluble. Therefore, natural sediments are normal.
Green coffee bean

extract doesn't work by making you nervous and jittery, like roasted coffee or other caffeine based diet aids. Rather, the active ingredient, chlorogenic acid, works to inhibit the release of glucose in the body and increases the metabolic process in the liver.

Chlorogenic acid, the key component of ​green coffee bean extract, is a powerful natural anitoxidant which combats free radicals in the blood stream. The affect is to slow down the aging process, and improve circulation and muscle tone.

The major anti-oxidant in green coffee bean ​extract, chlorogenic acid, inhibits the release ​of the G6P enzyme which has been shown to ​significantly stabilizes blood sugar levels, so ​diabetics can definitely benefit from taking ​this supplement. ​​

The African Mango extracts
are used as daily supplements to help in weight loss. It works by stabilizing the cholesterol levels to give the body a strong immunity. There are various vitamins and nutrients in the mango including riboflavin, thiamine, niacin, iron and even calcium which are crucial for the body. The good part is that the mango helps reduce bad cholesterol while regulating the blood glucose in the body. People using this dietary plan are also encouraged to stick to regular exercises as usual.
Green tea

is said to provide you with excellent health benefits when consumed in moderation on a regular basis. This is due to a number of different properties existing in green tea but is related primarily to the fact that green tea is an excellent source of

epigallocatechin gallate, also known as EGCG

. EGCG is an antioxidant which is believed to have positive effects in protecting the human body against various types of cancer. Will you cure your ​cancer with the EGCG in green tea? ​Probably not, but you can improve ​your overall health and ward off ​likelihood of cancerous diseases, ​including breast cancer, prostate ​cancer and lung cancer, by making ​the consumption of green tea a ​regular part of your daily diet.
Ganoderma

is a hard, bitter mushroom used to promote health and longevity in traditional Chinese medicine. Proponents claim that ganoderma can relieve fatigue, keep cholesterol in check, curb high blood pressure, tame inflammation, build stamina, and support the immune system.

An increasingly popular natural remedy, ganoderma is only used as a ​medicinal ​mushroom and isn't recommended for ​cooking.


Ganoderma Research:

Ganoderma shows promise in reducing cholesterol ​level and easing allergy-related inflammation of the
​​airways, according to preliminary evidence from animal-based studies. Here's a look at more of the science behind ​ganoderma's health-enhancing effects.

Antioxidant Benefits​:
Several small studies have suggested that regular use of ganoderma supplements may increase your levels of antioxidants, compounds thought to protect against disease and aging.
​
Supports Appetite Control
Supports Thermogenic Fat Loss
Supports Healthy After-Meal Sugars Levels
Call today: 805.444.9791
Email us: info@ultimateweightloss4me.com