Ultimate


Weight Loss Solutions


UNDER MEDICAL SUPERVISION



Call today: 805.444.9791
Email us: info@ultimateweightloss4me.com

After checking your BMI, take a look to see which program is right for you.
Based on your medical condition, amount of weight you desire to lose, lifestyle, and budget we can completely customize a program for you.

Check your BMI (Body Mass Index), to determine if you're a candidate for the OPTIFAST program. Enter your information in the BMI box and click on "Calculate BMI." for the OPTIFAST program.

Try our mix of different blends you can make with OPTIFAST 800!

Bon Appetit!!!

Deficiency

in Vitamins?
We have a Solution for that!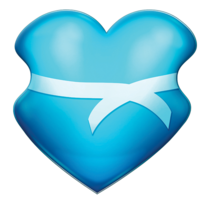 Call today: 805.444.9791
Email us: info@ultimateweightloss4me.com

© Ultimate Weight Loss Solutions 2013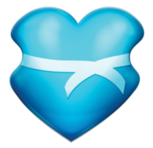 © Ultimate Weight Loss Solutions 2012

Nutra Summa is the leading manufacturer of Pea Protein and Gluten-Free nutritional products in the world. We began with the philosophy of manufacturing the highest quality supplements available. Our design process begins with the idea of what ingredients are required to make an effective supplement.

We then source these ingredients from the cleanest sources available. We look for tested and proven raw materials from US and International sources. It takes several research and development stages to create the finished product that is eventually offered for sale. If it is not good enough for our family…it is not good enough for our customers.

Whether you are looking for muscle, strength, endurance, weight management, or fatigue supplements you can buy Nutra Summa nutritionals with confidence.






The Weight Management line of Nutra Summa products finds the most natural and healthy way to achieve these goals of health and wellness to regulate bodyweight. With the use of natural ingredients to build a synergistic connection with our metabolism, our energy levels, and our mood; we allow the body's results to reflect the output.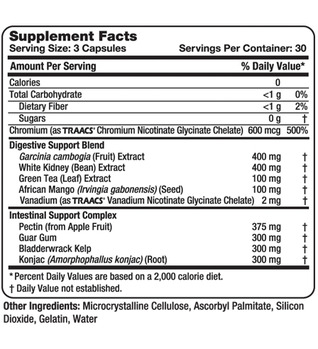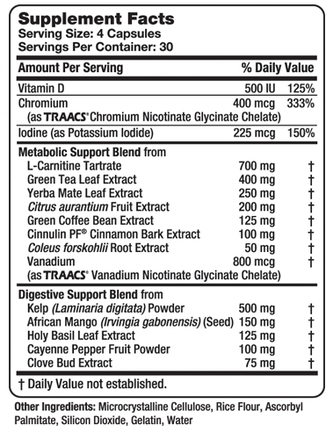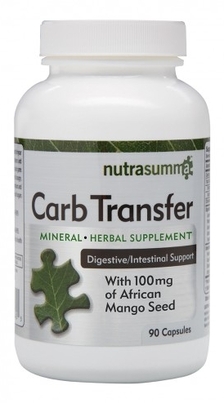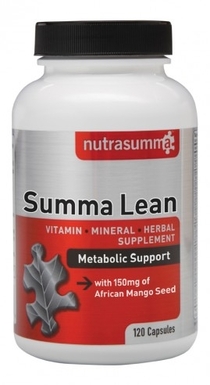 Carb Transfer

Is here! Now contains Garcinia Cambogia with African Mango!!!

Nutra Summa Carb Transfer offers digestive support for your body shaping program when combined with smart calorie choices and exercise programs. A unique blend of plant-based konjac, pectin and gums works on fullness sensors in the digestive system so you feel less hungry. Carb Transfer helps regulate certain metabolic process with chromium and vanadium. White kidney bean extract helps counter the absorption of sugars and starches so you have fewer calories to absorb.

Digestive / Intestinal Support
With Albion Minerals

Nutrasumma Carb Transfer works in multiple ways to support the healthy processing of carbs.

90 Capsules - Take 1 cap before every meal. Breakfast, Lunch, and Dinner
.
Summa Lean

, With 150mg African Mango!!!

Shedding extra pounds is one of the best things you can do for your health. But it comes with a metabolic toll. Burning fat through dieting generates free radicals, increases stress levels and tilts your pH toward the acidic side. No wonder your body is resistant to losing too much weight!

HOW SUMMA LEAN WORKS:

Summa Lean encourages healthy weight loss while counteracting the metabolic toll of dieting, so your body starts working with you instead of against you.
L-carnitine mobilizes stored fat into the mitochondria where it can be used as fuel.* Thermogenic herbs — such as green tea and bitter orange — raise the rate at which you burn calories.* And the herb irvingia increases your body's sensitivity to leptin — the hormone that
makes you feel full.*

120 Capsules - Take 2 cap in the morning and 2 in the afternoon.
.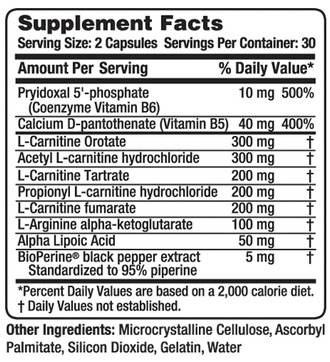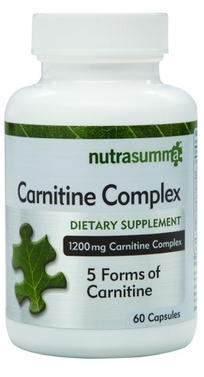 Carnitine Complex

, 5 Forms of Carnintine!

Meet the energy demands of your heart, brain and liver

Nutra Summa Carnitine Complex

- Protects the heart muscle*
- Improves the heart's ability to tolerate exercise*
- Supports a healthy blood supply to the heart*
- May maintain cognitive function*
- Supports the health of the liver*

A healthier way to get your Carnitine
Carnitine is an amino acid derivative that turns fat into energy.* Red meat is the richest food source of this compound. However, you'd have to eat more than 7 hamburgers to get the amount of carnitine — 600 mg — in just one convenient capsule of Nutra Summa Carnitine Complex!




How Carnitine works
Since the heart, brain and liver are three organs with very high energy needs, supplementing with carnitine ensures they have all the energy they need to function.* Interestingly, different forms of carnitine benefit different parts of the body. That's why Carnitine Complex includes five different forms.

Why Nutra Summa Carnitine?

Support: Ingredients that complement carnitine's actions, such as vitamin B5 (which helps break down fat to create energy), vitamin B6 (necessary for carnitine utilization), alpha lipoic acid (which works synergistically with carnitine) and L-arginine alpha-ketoglutarate (which encourages blood vessel relaxation).*

Absorption: Ingredients that may improve bioavailability, such as Bioperine® black pepper extract.

60 Capsules - Take 2 cap in the per day, with at least 8oz of water.
Active / Sports Nutrition
Protein,

Protein

and more

Protein!



Whether you're eating to bulk up, slim down, or just maintain your fantastic body shape, your nutrition regimen probably includes a protein shake or two.... That's because protein is an essential macronutrient for building and maintaining lean muscle mass!

Despite the good protein shakes do for our bodies, they can sometimes be a little hard to swallow—literally. Stop choking down the same plain-Jane shakes! Add some flavor and texture to your daily dose of protein powder.

Shake it up!
-Whey Isolate Protein-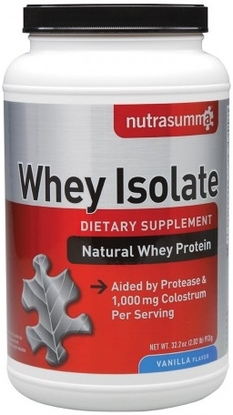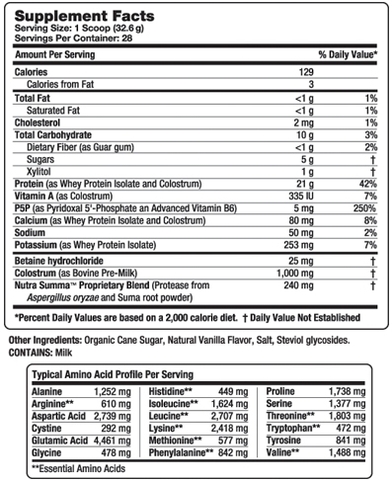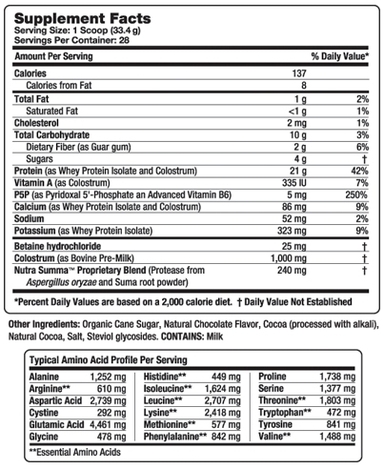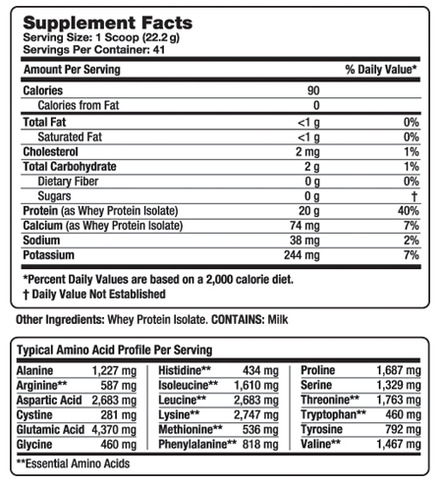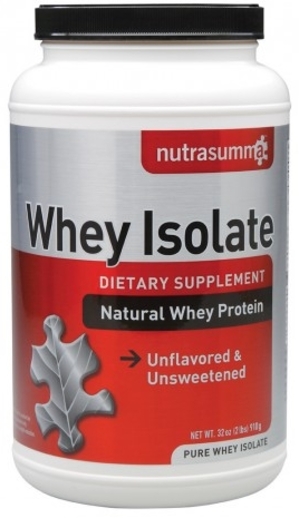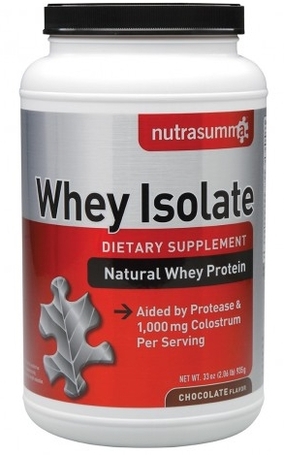 Whey Isolate:


Unflavored & Unsweetened



Powerplay for Muscle
Nutra Summa 100% Whey Isolate

- Provides all essential building blocks for muscle tissues*
- Promotes post-workout muscle recovery*
- Supports muscle repair*
- Aids immune cell development*

All the goodness without the moo!


Athletes and active adults need increased protein compared to an average person. The body will breakdown existing muscle proteins if it doesn't get the protein it needs from the diet. Nutra Summa's WPI offers as much protein as in 2-3/4 cups whole milk but without the added fats and sugars. One scoop of Nutra Summa's WPI offers high quality protein packaged with 4-times fewer calories, 20-times fewer fats, and 34-times fewer sugars. And even better than whole milk protein, WPI is a more easily digested protein fraction. Nutra Summa's WPI only contains high quality isolates, for those wanting just the key fractions of whey proteins.
How 100% Whey Isolate works


Whey Protein Isolate (WPI) is a source of all essential amino acids that your body uses to build protein. Through the process of obtaining the whey component from milk, much of the lactose is removed leaving you with a powerful punch of protein. Depending on your work out intensity, your body may have broken down muscle proteins and whey helps to prevent further depletion.
Why Nutra Summa 100% Whey Isolate?



- Provides essential amino acids for protein development*
- Comes in unflavored version for more diversity in usage—easily blends with
fruit juice smoothies or meal replacement products
- Contains lower amounts of lactose compared to other whey products for
those who are lactose intolerant
- No artificial sweeteners, preservatives, colors
- Soy and gluten-free

-Whey Protein-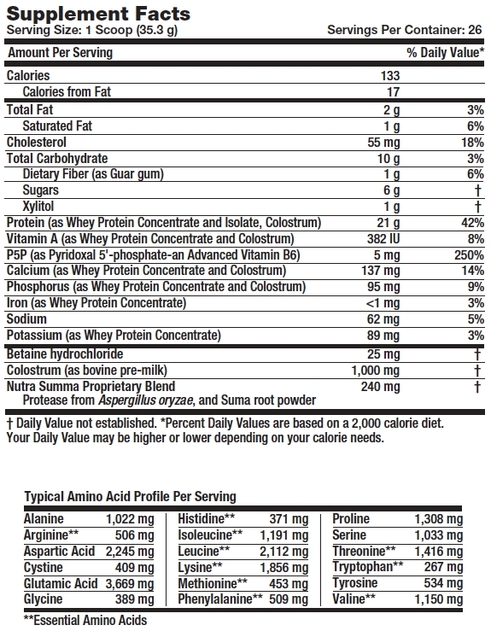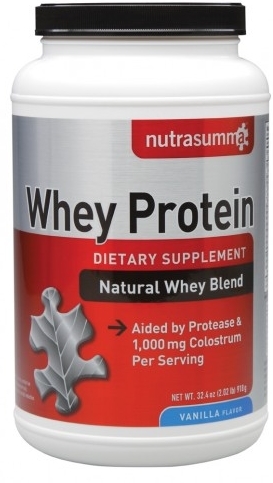 WHEY PROTEIN WITH
COLOSTRUM BENEFITS
- Complete protein, high in branched-chain amino acids
- 21 g protein + 1,000 mg colostrum per serving
- Soy and gluten-free
- Promotes tissue repair*
- Supports immune health*
- Outstanding taste with nothing artificial
ACTIVE MUSCLES DEMAND DOUBLE DOSES OF PROTEIN


If you're an athlete or just an active adult, your muscles need up to twice the protein than a typical diet provides — up to 126 grams daily. Getting all that protein from food is difficult though. Conveniently, one scoop of Nutra Summa™

Whey Protein with Colostrum packs more protein than 6 egg whites!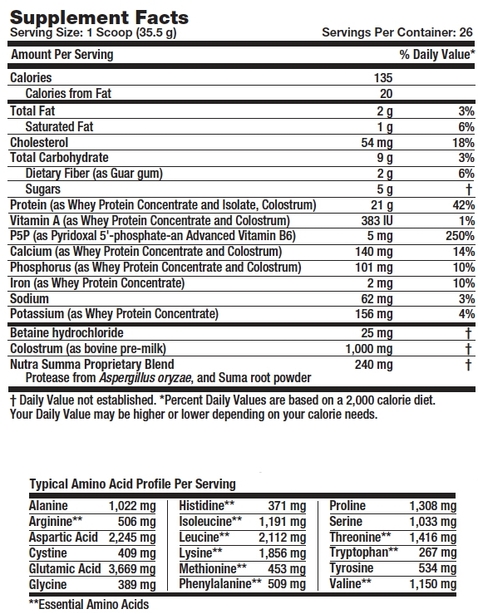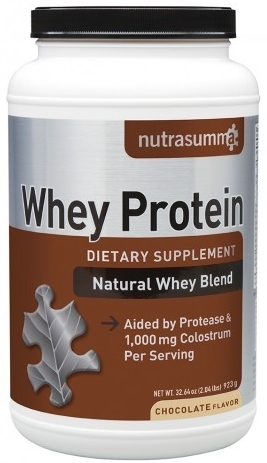 HOW WHEY PROTEIN WITH COLOSTRUM WORKS


Whey protein is a complete protein, supplying all the essential amino acids
your body needs. When strenuous exercise depletes your muscles and
immune reserves, protein — particularly branched-chain amino acids —
restores them.*
WHY NUTRA SUMMA™ WHEY PROTEIN ?


Complete with Colostrum (for tissue repair and immunity), the herb suma
(which accelerates wound healing), and the ingredients – protease, betaine
hydrochloride, and pyridoxal 5'-phosphate – that assist the body's digestion
and assimilation of protein.**
*These statements have not been evaluated by the Food and Drug Administration.
This product is not intended to diagnose, treat, cure or prevent any disease.
Pea Protein:


Unflavored & Unsweetened



-Pea Protein-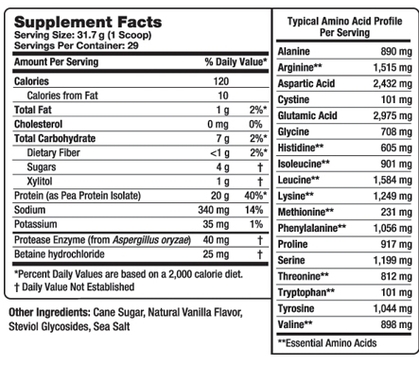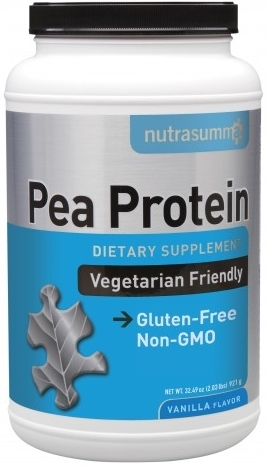 The highest-quality protein for vegetarians and vegans



Nutra Summa Pea Protein

- Complete protein from 100% vegan source
- Promotes tissue repair*
- Provides 20 grams of protein per serving
- Free of soy and soy's side effects
- Contains no gluten
- Easy to digest and absorb
- Outstanding taste with nothing artificial

Are you getting enough protein from diet alone?



You can eliminate animal products from your diet, but you can't eliminate your body's need for protein. In fact, you need between 46 and 56 grams of protein daily — more if you're an athlete. But according to USDA data, 25% of Americans over age 20 do not get enough! One serving of Nutra Summa Pea Protein packs the same protein content as nearly 5 handfuls of walnuts.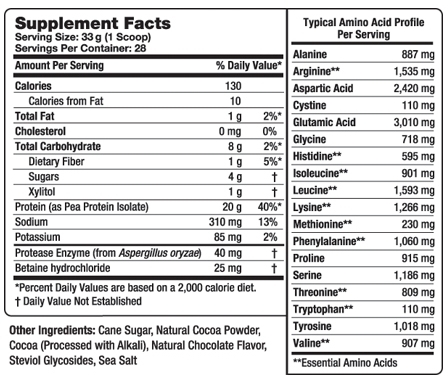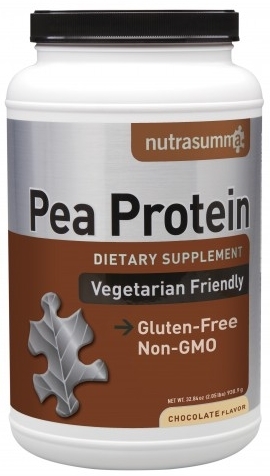 How Pea Protein works!



Protein plays a role in every healthy human cell.* Many vegetarians supplement their diet with soy protein because it contains all the essential amino acids. Yet soy foods can trigger allergies, inhibit thyroid function, and lower levels of testosterone. Pea protein provides the same essential amino acids soy protein does, without the side effects!
WHY NUTRA SUMMA™ PEA PROTEIN?


Pea Protein features Protease, an enzyme that breaks down protein and Betaine Hydrochloride to help maintain healthy gastrointestinal function.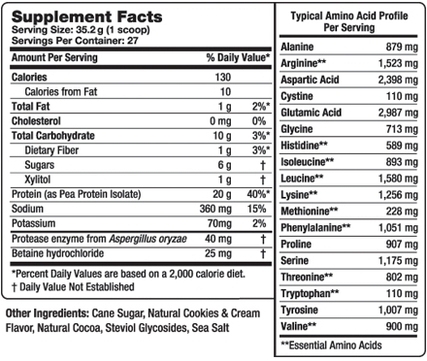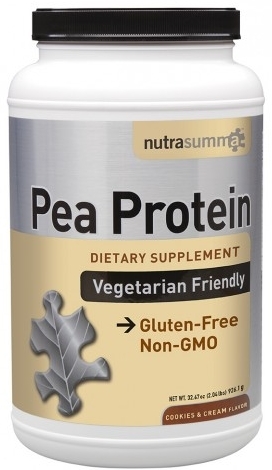 Pea Protein:


Cookies & Creme

- - -

Apple Pie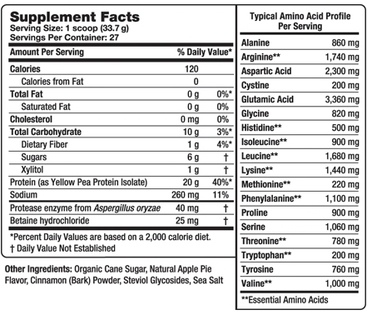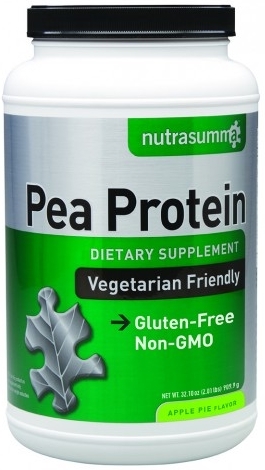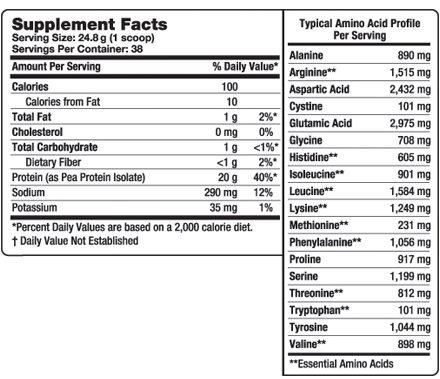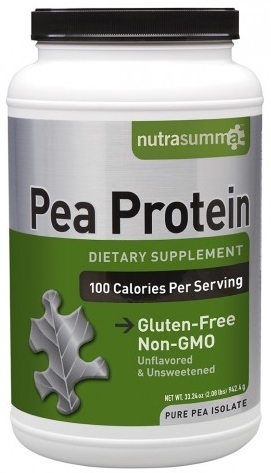 Antioxidants & Heart Health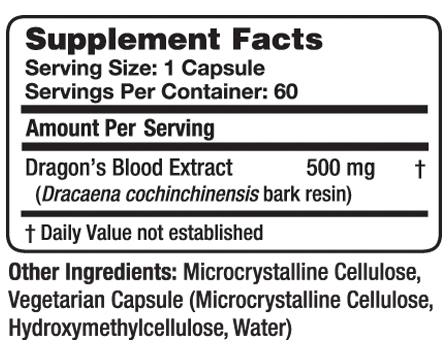 *These statements have not been evaluated by the Food and Drug Administration.
This product is not intended to diagnose, treat, cure or prevent any disease.
Dragon's Blood (60 Caps)

Dragons Blood Extract - Modern Convenience Meets Ancient Antioxidant


- Supports balanced blood flow for cardiovascular health*

- Fills 50% of the ORAC gap for the fruit & veggie challenged*

- Optimizes a natural antioxidant shield*


Cal/Mag (90 Caps)

How does Dragon's Blood Extract work


Supports cardiovascular health by balancing blood flow - based on 1,500 years of Oriental use. More information on:
- Dragons Blood Extract
- Dragons Blood Tree

How Dragon's Blood Extract Works

- Supports cardiovascular health by balancing blood flow based on 1,500 years of Oriental use.*

- Creates an antioxidant shield, optimizing the body's natural defense against free radicals—the result of daily exposure
to environmental toxins, unhealthy diets and excessive physical stress.*




Why Nutra Summa Dragon's Blood Extract?



Available only from Nutra Summa, this deep red 98% soluble resin extract comes from the Dracaena cochinchinensis that is manufactured to pharmaceutical-grade quality.

Each vegetarian capsule provides 3,000 μmole TE— more than double the ORAC value of an equal serving of powdered
acai or fresh Goji (wolf) berries, which is more than half the recommended intake suggested by USDA researchers.

Tree friendly harvesting.


Alaskan Fish Oil (60 Caps)

Calcium the way your body likes it



Nutra Summa Cal/Mag

Builds strong bones and teeth*
Helps maintain blood pressure levels already within normal range*
Delivers PMS relief*
May help manage weight*
Protects colon health*

Fish oil, which contains the omega 3 fatty acids EPA and DHA, has been the subject of literally thousands published scientific studies. According to the FDA, supportive but not conclusive research shows that consumption of EPA and DHA omega 3 fatty acids may reduce the risk of coronary heart disease. One serving of Alaskan Fish Oil provides 750mg of EPA and 250mg DHA of omega 3 fatty acids, providing a total of 1,000 mg of omega 3. A highly concentrated dose and the exact amount recommended by the American Heart Association for individuals with documented coronary heart disease.
Absolutely fresh: No fishy taste, smell,bor burpback


- Exceptionally pure: Exceeds international purity standards
- Highly concentrated: 1,000 mg Omega-3 per serving
- Truly sustainable: Sourced from a responsibly managed fishery
- Made in the USA from wild-caught Alaskan fish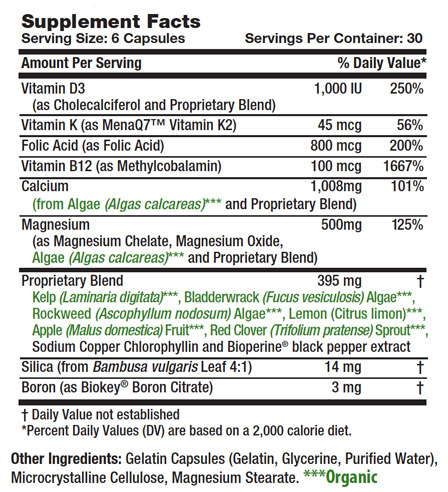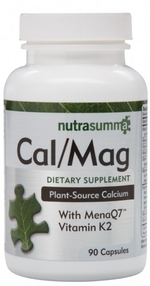 Got milk at every meal?



Most Americans — up to 87 percent — don't get all the calcium they need. If you're not drinking milk at every meal, you may be one of them. The good news is that one serving of Nutra Summa Cal/Mag capsules has the calcium in three servings of milk, plus other nutrients that help calcium do its job.



How calcium works



Calcium provides more than just structure to bones and teeth. It helps every organ system function. Surprisingly, the source of most calcium supplements — calcium carbonate — is rock. But your body isn't meant to get nutrients from rocks; it gets nutrients from living things! That's why Nutra Summa Cal/Mag features calcium from mineral-rich ocean plants — the way your body likes it!



Why Nutra Summa cal/mag?



Support: Ingredients that complement calcium, such as vitamin D (needed for calcium absorption), vitamin K (which increases bone density), bone-building minerals (including magnesium, silica, and boron), and mineral-rich botanicals.*
Absorption: Bioperine® black pepper extract, which may improve bioavailability.
Alkalization: Calcium and magnesium, which neutralize acidic waste.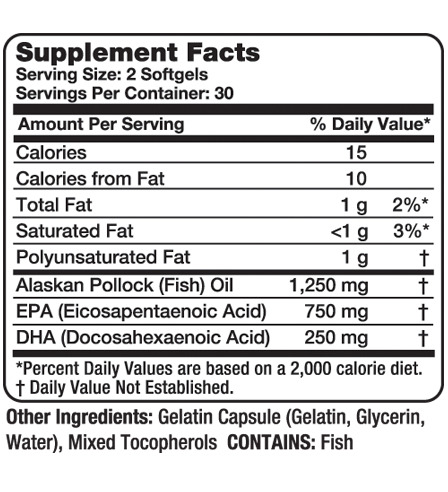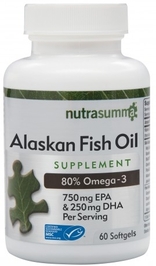 Mood (90 Caps)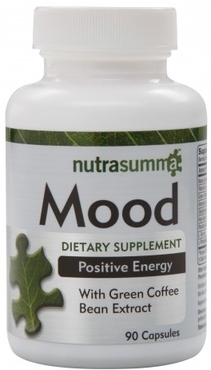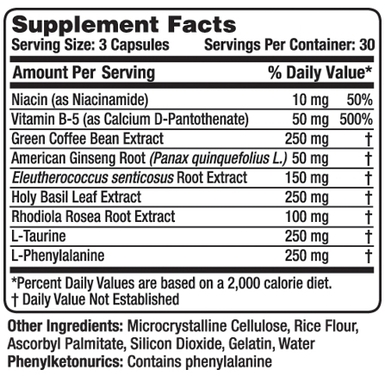 The natural mood driver



Nutra Summa Mood Positive Energy

- Promotes a positive attitude*
- Supports mental performance*
- Improve capacity of mental work*
- Clears by-products from heavy physical activity for less fatigue and better recovery*
- Balances body with multiple herbal ingredients*
Got the blues?

Occasional blues or sadness may put a dent in your day. Finding that pleasant outlook leads to more success in work, relationships, and health--and even more enjoyment from leisure activities.

In 2009, 25% of Americans reported extreme stress levels, and 42% experienced increased stressed levels compared to the previous year. Americans can combat the occasional blues with relaxation techniques and, if necessary, add the normalizing benefits of herbals commonly called adaptogens.
How does Mood work



Mood Positive Energy contains adaptogens that balance out your mood and neutralize negative mood energy. Prevent the feeling of fatigue so you can concentrate on the task at hand without the jitters whether on the job or in a competitive event. Mental balance is restored thanks to the herbal blend and lower caffeine levels to not interfere with relaxation.
Why Nutra Summa Mood Positive Energy?



Support: Ingredients that complement mood positivity, Eleutherococcus senticosus, American ginseng, Holy Basil and Rhodiola rosea, which help to balance the body when it is not in order. Green coffee bean extract offers lower caffeine levels to lessen the "crash" associated with highly caffeinated products. B vitamins help transport food energy to needed areas of the cells.

One product blends multiple ingredients to combat the occasional blues instead of taking multiple supplements.
Unlike other products, the divided doses offer a full day response.