Ultimate


Weight Loss Solutions


UNDER MEDICAL SUPERVISION



Call today: 805.444.9791
Email us: info@ultimateweightloss4me.com

After checking your BMI, take a look to see which program is right for you.
Based on your medical condition, amount of weight you desire to lose, lifestyle, and budget we can completely customize a program for you.


​Check out our Juice Plus section and become more informed about how it can help you live a healthier live, start feeling good NOW!

Try our mix of different blends you can make with OPTIFAST 800!

Bon Appetit!!!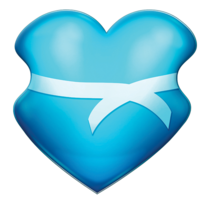 Call today: 805.444.9791
Email us: info@ultimateweightloss4me.com

© Ultimate Weight Loss Solutions 2013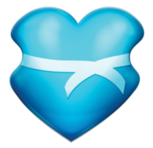 © Ultimate Weight Loss Solutions 2012

O
UR PRODUCTS ARE FORMULATED TO MEET THE NUTRITIONAL NEEDS OF YOUR CLIENTELE
Our wide selection of functional foods and dietary supplements has been developed to meet the needs and nutritional requirements of various market segments and nutritional programs.

Our functional foods, dietary and nutritional supplements are:

Natural ingredients, Gluten-free, Non-GMOs


High in protein content (up to 80%),


Made form high quality protein mix,


Balanced in essential amino acids and easy-to-digest,


Formulated for weight management and muscle protection,


Low in fat and low in sugar.


Our product line are constantly adding exciting new flavors and gourmet products.

Choose from a large selection of ready-to-eat and easy-to-prepare products including:

High protein content bars


Shake mixes


Hot and cold drinks


Breakfast, lunch, dinner selections


High protein and collagen concentrated mixes


Great snacks and dessert too!





















You have 5 of our delicious foods. PLUS 1 meal you make at home.

Breakfast


Snack

Lunch

Snack

Dinner

Snack

The Meal Replacement products allow you to lose weight quickly without suffering from hunger or the loss of muscular density.

Pick from Omelette's, Oatmeal's, Pancake's, Soup's, Shake's, Bar's, Cereals

Pick from Pink Lemonade, Shakes, Bar's, BBQ chips, Soup's, Cookies

Pick from Pink Lemonade, Shakes, Bar's, BBQ chips, Soup's, Cookies

Pick from Shakes, Bar's, Soup's, Bolognese, Chili, Pudding's

Pick from Pink Lemonade, Shakes, Bar's, BBQ chips, Soup's, Cookies, Pudding's.

Make your own meal to eat with Family or Friends. Pick a protein packed meal with lots of veggies. This meal can be inter-changed with Breakfast and Lunch.

Unlike hypocaloric diets, the protein diet promotes a fast and significant loss of inches, mainly around the waist and hips and in the buttocks and thighs area. Moreover, it helps get rid of that pesky cellulite.
Benefits that will help you reach your goal:
Appetite-suppressant - Thanks to the natural appetite suppressants effect of the ketone bodies, compounds that are produced as by-products when fatty acids are broken down for energy, the sensation of hunger disappears within 48 to 72 hours after the beginning of the program.

Rapid results - It is possible to lose up to 7 pounds during the first week, then to shed between 10 to 18 pounds per month. These rapid results will have a positive effect on your motivation and incidentally, on the success of your weight-loss program.
Losing weight and keeping muscular density - The Meal Replacements we use are hyperprotein supplements that give your organism the necessary amount of protein to protect your muscular density. Your organism thus relies on the fats to draw the energy it needs to function. As a result, you lose fat and not muscles!
Well-being and energy - Thanks to the detoxifying and euphoric effects of the diet, you will experience within the first few days a feeling of well-being and an energy boost that will keep you on track.
Appearance - Thanks to the Meal Replacements we use, you will see your figure transform dramatically from one day to the next, your cellulite vanish and your skin glow before your eyes. It is your time to shine!